I wasn't exactly sure what constituted a "Personal Brand" so I started today's activity by trying to figure it out. I found Michele's Martin's post on Building Your Online Brand: Start with the Message. She looked at two aspects, a personal brand and the elements of your personal brand:
What Is a "Personal Brand"?

Your personal brand is the perception that people have of you, as compared to other people in similar positions.

The Elements of Your Personal Brand
Your personal brand is the sum total of information about you that people will use to form an impression of your value. Your appearance, your personal characteristics, your work experience and education, your strengths, your passions, your work values and your accomplishments are all factors in developing your brand.
For Michele, the goal of personal branding is to create a consistent, positive message about who you are and what you stand for that will make you stand out from the crowd.
Determining my Online Identity Score
After getting a definition of a Personal Brand, from there I went on to determine my Online Identity Score following another one of Michele's posts on What's Your Online Identity Score and What Does it Say About You? She recommended running a little experiment:
Type your name (with quotes) into Google.
Look at the first three pages of results–how many of these references are about you?
How many of those results would convey the right message to a future employer or client?
I discovered 19600 documents using my name as Kirsti A. Dyer (my preferred branding). All 30 of the results on the first three pages were actually about me. The results were the same if I ran the search in Kirsti Dyer.
The results show my diverse interests from Journey of Hearts website, to teaching, to work with Grief, Loss & Bereavement, involvement with NICU Parent Support and the various websites where I have published articles.
One of the interesting discoveries was a post on WinterQuake Blog, Thoughts in a Bottle on the Ocean from last week that featured one of my old poems, Darkness from circa 1996. It helped me realize that the information that we continue to make available on Journey of Hearts, which has been online now for over 10 years, is still very helpful for those going through loss.
Career Distinction's Online Identity Score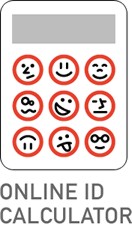 As part of the What's Your Online Identity Score and What Does it Say About You? Michele recommended using the handy tool from Career Distinction to calculate your "online identity score."
While I didn't get a number the way that Michele's example showed I did get the following response:
Congratulations. You are digitally distinct.
This is the nirvana of online identity. Keep up the good work, and remember that your Google results can change as fast as the weather in New England. So, regularly monitor your online identity.
I wonder if that means I got a 10 out of 10?
Thoughts on Personal Blog Brand
I filed these under the Reflections & Revelations for Day 27.
Day 27: What Do You Communicate About Your Personal Brand Through Commenting?
The activity for Day 27 was to look at Online Personal Branding in regards to our blogs and also in regards to the comments that are left. Part of the task was to think about what we may be communicating about our personal brand through comments.
Accomplishments for Day 27
Discovering what a Personal Brand Was.

Determining My Online Identity Score.

Confirming that My Online Identity Score and Personal Brand convey the right message to any future employer or client.

Realizing that I've made a good choice in having my blog signature use my full name, Kirsti A. Dyer.

Reflecting on whether to go back to add in the MD title to my blog signature. (I'd removed it during the Mom Blog Party).

Writing and Posting Day 27 of the Challenge.
Reflections and Revelations for Day 27 / Thoughts on Personal Blog Branding
I was pleasantly surprised to discover that even though I didn't know exactly what Personal Branding was, that I've been doing a pretty good job at creating a strong brand for myself. I think this may be in a large part due to having had a strong Internet presence with the Journey of Hearts site, having several online C.V's and writing for different online sources and blogs.
Since medical school, I've included my middle initial as part of my name, usually using Kirsti A. Dyer MD, MS as my official professional brand. With the blog signature, I have at least used Kirsti A. Dyer. I think including the "A." initial helps set me apart for branding, plus it is the scientific convention used when researchers publish articles.
I have in a few situations used just my first name, but this is usually when I don't want to be identified as a "doctor" in the post, like on Mom sites. So to some extent I use a slightly different signature depending on the blog and the context.
This blog post is part of The Comment Challenge, comment08.
Tags: blog commenters, Blog Comments, comment08, commenting, education blog, multimedia blogging, online education, personal blog brand, personal branding