I get updates from the FCS FLASH, an electronic newsletter for California Community College Family and Consumer Sciences faculty.
A week after creating and posting the Voki this blurb came through the newsletter, about using Virtual Guest Speakers. My first reaction, of course was thinking about the Voki talking heads, but Orange Coast College Fashion instructor, Mika Yamamura, is finding another way of using Virtual Guest Speakers
Using Virtual Guest Speakers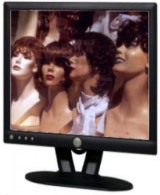 Orange Coast College instructor, Mika Yamamura has found a way of using YouTube to help students reach out and connect with the fashion industry entrepreneurs virtually.
Mika has figured out a way to bringing an array of guests by inviting them to do quick YouTube interviews. He invites people from the fashion world to answer questions about their work via a YouTube video.
The Virtual Guest Speaker Process
The guests tape and post their responses on YouTube. When the Fashion class meets, they begin the class by watching and discussing the guest interview of the week.